#SkinSchool: Everything you need to know about gua sha
An ancient practice with modern benefits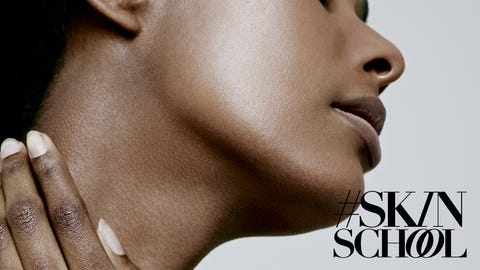 First came the crystal revival, with all its holistic healing promises. Bolstered by a wave of approving A-listers (Victoria Beckham reportedly keeps a quartz in her bag), the allure of these precious gemstones quickly penetrated the mainstream to become part of our self-care lexicon.
Jade rollers soon followed, purporting skin de-puffing benefits as well as therapeutic appeal. Now, we've graduated onto gua sha: an ancient Chinese therapy that's hard to pronounce (phonetically, it's gwa-sa), yet surprisingly simple to understand.
So, is gua sha the first form of crystal healing the practically minded can get behind? The stats certainly suggest so: new research from Skinstore has found gua sha to be the most popular skincare treatment on social-media platform Tiktok. Here, we speak to the experts to reveal exactly what gua sha is – and how you can reap the benefits.
---