Welcome to the 001 Inside-Out Clinic
ADA OOI, MACS TCM
NADA certified 

Auricular Acupuncturist for Stress Management & Substance Misuse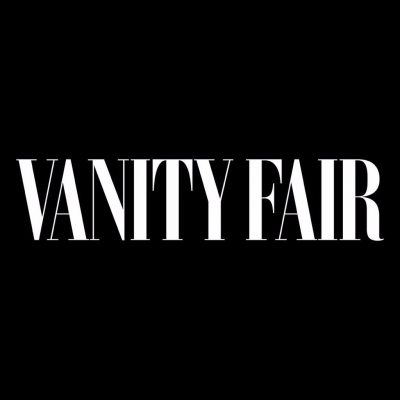 "Plenty of practitioners claim to be "holistic" in their approach, but Ada genuinely is... Really though, this woman can tell more about your overall wellness by looking at your tongue than asking a hundred questions... She gave me a jawline I never knew I didn't have, and I left feeling lighter, healthier and happier than I could have imagined. Magic."

THE TOP LONDON FACIALS 2020
With Royalty and Celebrity clients including Rooney Mara, Ellie Goulding and Pom Klementief etc, Ada is one of the most sought after Red Carpet Acupuncturist & Facialist. A Chinese Medicine practitioner who is at the same time classically trained in aromatherapy and aesthetics, she is also a Certified Auricular Acupuncture for Stress Management & Substance Misuse (NHS approved protocol), a qualified member of the Acupuncture Society and the College of Chinese Medicine & Acupuncture.
Ada's unique Inside-Out treatment strategies combine Chinese Medicinal principles and Western Aesthetic & Wellbeing techniques.
-
SKIN TREATMENT MENU
Our Clinic Therapists are trained by Ada herself, they share Ada's vision to strengthen your skin and internal systems, aim to deliver not only immediate skin results but develop lasting holistic improvements across skin, body and mind. All treatments are designed to mimic effect of Ada's acupuncture treatments, featuring her world famous microSculpt® protocol combined with the unique Sky & Earth Meridian Stimulation & Release Method to truly align your skin and wellbeing.
Bespoke microSculpt® Signature Facial |
£155 (60 mins)
/ £200 (90mins)
The original face sculpting treatment that Ada designed to firm and tighten facial structure, made famous amongst the A-Lists for the most demanding Red Carpet & screen work. Hello cheekbones, goodbye puffiness.
Bespoke microSculpt® Mummy V-Lifter| £235 (90mins)
microSculpt® lifting and sculpting effect intensified with a tailored face shaper made bespoke to your facial contour to further banish sagging and jowls, promote lasting tightening and firming effect.
Bespoke Ice & Fire Line Refine Workout |
£185 (60mins)
/ £250 (90mins)
Interchanging temperatures create genuine bio-reaction to boost circulation and metabolism, awakening in-depth regrowth and drainage activities to refine skin complexion and firm texture while smoothing tension and lines.
Bespoke Liver Detox Super Bright Facial | £225 (90mins)
According to Chinese Medicine, both our physical and mental waste are being stored and processed in the liver. A unique TCM protocol to initiate liver detox to alleviate tension across the mind and the bodily system, support a holistic waste management cycle, in return to have the effect shining through brighter and clearer complexion.
Bespoke Auricular Active Release Facial | £225 (90mins)
By stimulating targeted auricular acupoints we guide the body and mind to go through a circuit workout and relaxation cycle that boost microcirculation, while also attracting more blood to the face area to actively oxygenate detoxify the skin from within. Expect a youthful post workout glow.
Bespoke Intensive Sculpt-Current Facial | £285 (90mins)
Our ultimate lifting and sculpting facial by combining Ada's signature microSculpt® facial with Micro-Current to increase intra-cellular activities to tighten, lift and smooth muscles and connective tissues across the face. Expect raised eye contour, cheeks and chin.
-
BODY & WELLNESS TREATMENT MENU
Designed based on Ada's unique Medi-Meridian treatment strategies combining Western therapy and Chinese Medical principles, using a variety of techniques to stimulate the Meridian networks, reflexive to strengthening internal organ system health, facilitate lymphatic drainage, releasing fascia tension and its emotion memories, aligning both physical and mental health for long term benefits in regulating qi, facilitate transformation and transport of nutrients to efficiently fortify the wellbeing while supporting hormonal balance.
Cupping & Gua Sha Tension Release | £150 (60 mins)
By combining both gua sha and cupping, we are able to break up deeply knotted facia adhesions, relieve stagnated tension long held within the body. At the same time boosting blood circulation, oxygenating the musculoskeletal system while facilitating toxins drainage, resetting mobility and flexibility to our muscle tone and alignment.
Cupping & Gua Sha Cellu-tox Treatment | £150 (60 mins)
Gua sha is used to breakdown stagnated tension and fluids accumulated within the body, kick start increased blood circulation for nutrients and oxygen to enter and flushing waste through the lymphatic system. Mobile and static cupping intensifies blood flow to deliver collagen and elastin within the skin to firm and tighten over time.
Womb Warming & Hormones Nurture Treatment | £205 (60 mins)
A 'warm uterus' in Chinese Medicine refers to an active and regulated metabolism which can consistently manufacture and secrete nutrients to maintain an abundantly nurtured environment for a fetus. This treatment aims at warming the womb while unblocking blood stagnation: cold limbs, PMS, fluid retention, back pain, fatique and low BBT readings are just some of the symptoms. Either you are looking to conceive, going through peri/menopause, or suffering from any of these symptoms, this is a female-focused holistic treatment to lift the wellbeing, resetting our crucial bodily systems to restore the innermost essence for preserving youth and vitality.
Meri-Lymph Active Circuit Massage | £185 (60mins)
Full body massage combining Chinese Meridian and Lymphatic network to stimulate, release stagnated tension and promote drainage, enhanced by penetrating Radio Frequency & Thermal Ultrasound
-
TREATMENT WITH ADA
Bespoke Pinpoint Wellness ™ (with acupuncture)
Tailored treatment and programme with Ada for skin*, physical or mental concerns. (*Numerous successful cases for adult acne, sagging, dull/uneven complexion etc)
First time client is recommended to book for 90mins for a thorough diagnosis & treatment
-
After payment of the deposit we'll be in touch within 48 hours to confirm your requested booking time for your treatment.
Location: Harley Street, Marylebone London
To achieve continuous and lasting positive results we recommend a course of at least 6-8 sessions and visit every 2-4weeks. This is incremental to build a progressive reflex memory to your mind, body and skin to adapt and function to its optimal balance.
-
VIRTUAL CONSULTATION

If you cannot come to our London clinic, we offer options of virtual consultation with our Clinic Experts and Ada.
Click here for more details
For further enquiry please email us at BOOKINGS@001SKINCARE.COM or fill in the contact form below