The latest K-Beauty skincare trend? 'Juice skin'... here's how to get it in 7 simple steps Get the look.
DECEMBER 11, 2020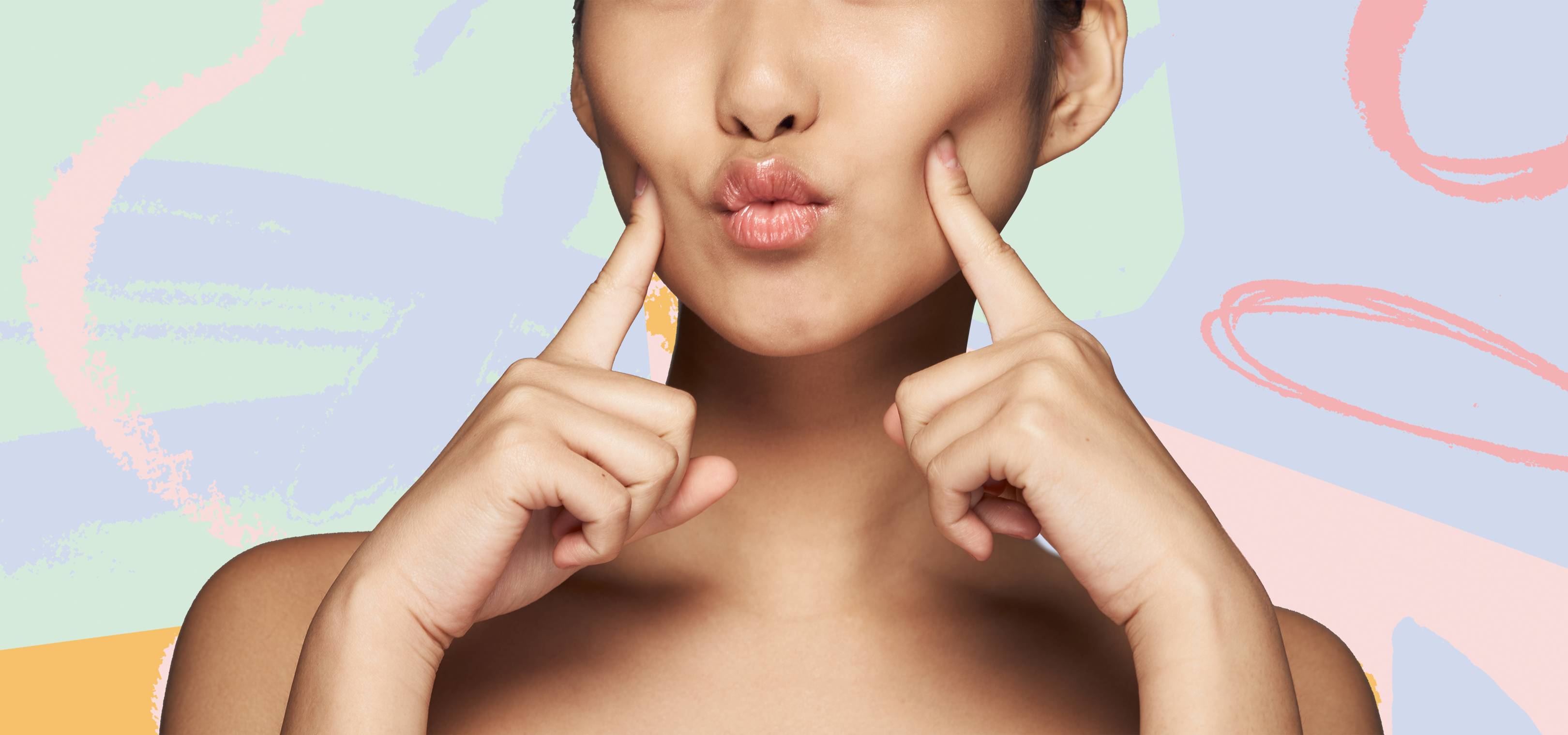 The Koreans have had such a major influence on our beauty regimes. You'd be hard-pressed to find a celebrity who doesn't swear by a sheet mask, a facialist who can live without an essence and pretty much anyone who doesn't strive for glass skin.

That's why when the Koreans hail a new skincare trend, technique, hack or product, we're all ears. The latest skincare technique they're touting as a fast-track to plump, juicy skin? 'Choc-choc skin'. Sounds delicious, right? But what exactly is it and how can we achieve it?

"Choc-Choc Skin means well-moisturised skin that has got a healthy, juicy and plumpy glow, explains Celebrity Facialist-Acupuncturist Skin & TCM Wellness Expert, Ada Ooi, who counts everyone from Lady Gaga to Rooney Mara as clients. "In order to achieve it, you want to make sure that your skin is drenched with hydrating ingredients, enveloped with the right amount of lipids regulating sebum, thus creating the right water-oil balance."

Ada, who is the founder of 001 Skincare, says this technique is crucially important through the winter months when the combination of harsh outdoor temperatures and central heating can wreak havoc with our skin. The best part is that unlike most laborious Korean beauty regimes, this one only requires seven simple steps.

Step 1: Gentle Peel
The secret to making the most of your skincare regime is starting with a clean base, so in skincare terms, sloughing away all the dead cells and proteins accumulated on your skin surface and pore linings. "First and foremost, keep a good habit of weekly peeling to reveal your true skin and enhance product absorption," instructs Ada.
"Frequency will depend on each formulation but bear in mind that you'd rather exfoliate more frequently with a lower concentration of exfoliants to keep your skin clear and bright consistently, rather than a big peel occasionally, which might claim to have anti-ageing benefits but actually also create a lot of trauma to the skin and leave it with prolonged dryness. Try Resurface & Radiance Hydro-Lipids Micro Peel up to three times a week to give yourself a clean slate.

Step 2: First cleanse
The first cleanse is designed to take off makeup and hard-to-budge SPF - but Ada says you want to preserve the skin's natural barrier right from the beginning so avoid using wipes and micellar water. "As much as they promise to take off stubborn makeup with one wipe, this scares me as the cleansing agent can be too strong and strip off all the nice proteins that belong to the skin and should stay on." Instead, opt for a non-foaming oil-based cleanserthat requires massaging to loosen impurities using the simple 'oil melts oil' mechanism with the DHC Deep Cleansing Oil.

Step 3: Second cleanse
We are huge advocates of double cleansing and this second scrub gives the skin a deeper cleanse whilst removing any oil residue from the first cleanser. If you're looking for the perfect cleanser, look for a foaming cleanser with gentle foaming agents (i.e. not one that foams like your dishwashing detergent) to avoid drying the skin. Try AHC Aqualuronic Facial Cleanser, which has a creamy foam that doesn't dry skin out.

Step 4: Tone
To tone or not to tone, that is the question. "The concept of toning to shrink pores or give the skin a final cleanse is outdated," says Ada. "In fact, this is the first skincare step where we inject hydration and balance the skin's pH right after cleansing - especially in England where we have hard water." Ada insists that modern toner formulations pump your skin with hydrating molecules and create water pathways with skin balancing actives to prep your skin ready to absorb all the goodness from the rest of your skincare regime. 'To tone', it is then. "Try Evidens De Beaute Moisturising Lotion, which contains Spring water from the South of France, Hyaluronic Acid and three types of collagen to hydrate, soften and regenerate skin," she suggests.
Step 5: Serum Treatment
This is one of the most important steps in creating that choc-choc look. "Choose a serum that addresses your concerns. Be it dry, oily, combo or sensitive," advises Ada. "On the other hand, you may start with 'no-brainer serums' that target an array of concerns like the 001 Skincare London Alpha-Glow Flash Facial 3-in-1 Serum, which contains 9 actives targeting the four main natural ageing concerns: dehydration, wrinkles, pigmentation and sensitivity. To enhance brightening action, which will help create that 'choc-choc' inner translucence, you can also try adding Cellcosmet Ultra Brightening Elasto-Collagen-XT, which will intensify brightening and plumping, to your regime.

Step 6: Water-Cream
In K-beauty or J-beauty, multi-layers of moisturisation are key to keeping the skin radiating and looking full from within; it also creates the perfect canvas for minimal makeup on the complexion allowing the true skin to shine. "In this step, I suggest water-rich formulas - something that contains anti-oxidants and anti-inflammatory complexes to deeply hydrate and create a 'hydro-bounce' from within.

Step 7: Moisturiser
Following on from the latter step, which replenishes the skin with water, step 7 is all about sealing all the goodness with oils. "Choose a moisturiser with oils that are non-comedogenic i.e. do not clog pores and have a similar structure to our natural skin," says Ada.
Choc-choc skin, sorted.
Article by Bianca London - GLAMOUR UK

---