This celebrity-approved face tool sells every two minutes around the world
4 NOVEMBER, 2019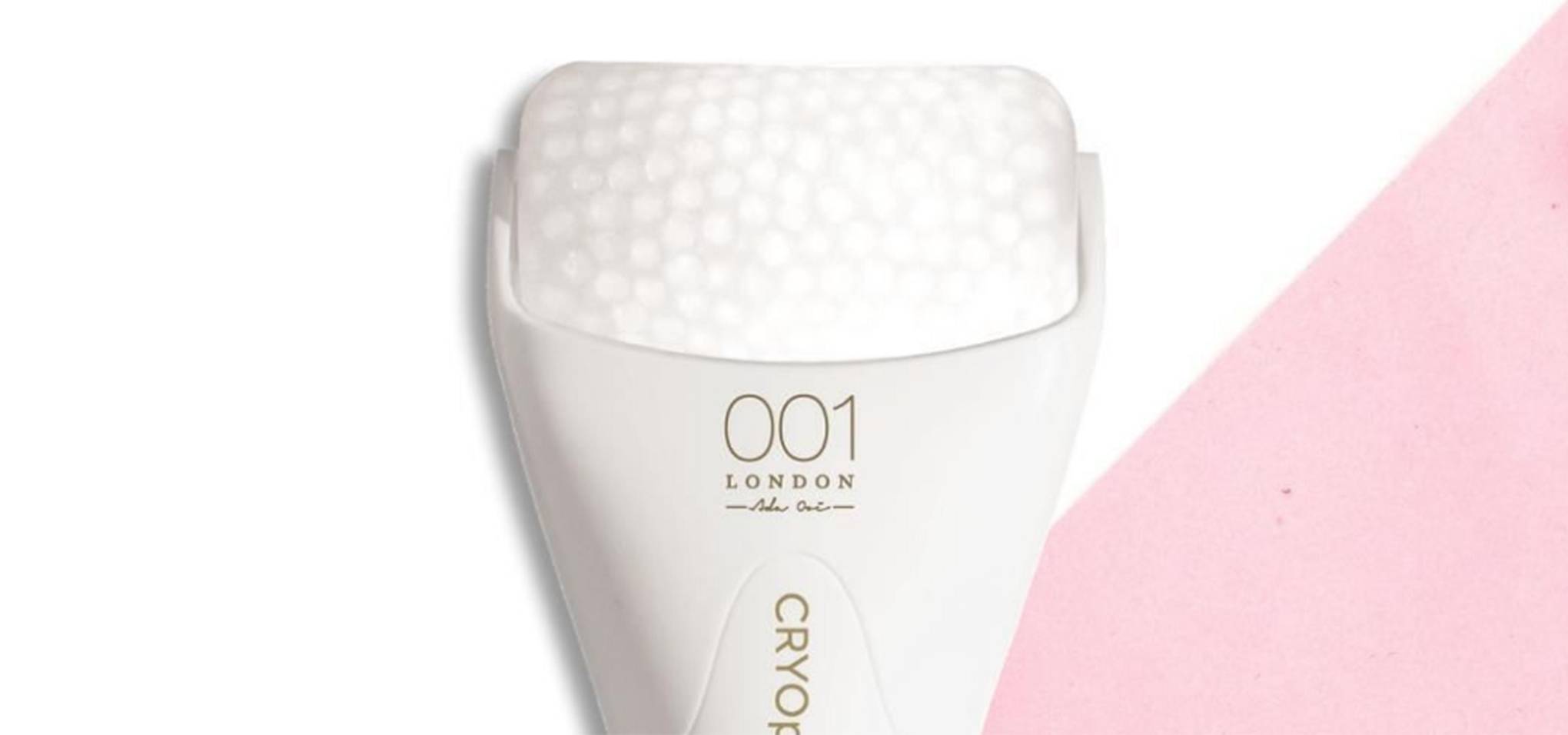 Iris Law and Lily Allen love it.
Ever wondered how celebrities achieve that sculpted, contoured look without going under the knife or spending hours being pummelled by a facialist? It all lies in the power of sophisticated beauty gadgets.

Face tools lift, tone, sculpt and plump without any of the pain or effort and one is so popular that it's flying off shelves at a rate of 1 every 2 minutes worldwide.

Beloved by model Iris Law and musician Lily Allen, 001 skincare Cryopress is selling at a rapid rate because it gives people the option to have a facial without leaving the house.

Thanks to its sustained cold temperature at -8 to 2.5°C, it biologically triggers the skin for an intense facial workout, increasing blood circulation and continuously pumping oxygen and nutrients to the skin, encouraging lymphatic drainage.

Because of its shape and cooling properties, the manual rolling motion promises to boost blood circulation, delivering oxygen to the skin's surface while eliminating lymph and puffiness. The brand also claims the tool will give you tighter and firmed skin, minimised pore size and a reduction of muscle tension.

The reviews online speak for themselves, with one beauty fan writing: "When I heard that you can get home-cryo facial kits, I got excited. A bona fide instrument for massaging and icing-up my face was too tempting not to try – and I blooming love it."

As well as its skin-boosting abilities, one shopper waxed lyrical about how it boosted her self-care, too. "I can't get enough of this product! It really has boosted my wellbeing as well as my skin. Very straightforward to use with no gimmicks. I loved, love, love it! I think it does stimulate the face and it is unbelievably calming mentally."

So how exactly does it work? The makers of the tool explain: "The extreme cold temperature will cause rapid constriction of blood vessels, leading to immediate skin tightening. It will also trigger a temperature increase causing a stable dilation of blood vessels and lymphatic capillaries.

"Afterwards, your skin will feel revitalised and firm. You'll notice a new lift, just like post-workout, you'll have a healthy glow and, if you suffer from acne, eczema or other skin conditions, you'll also find redness and itchiness has calmed down."


Article by  BIANCA LONDON - GLAMOUR UK
---